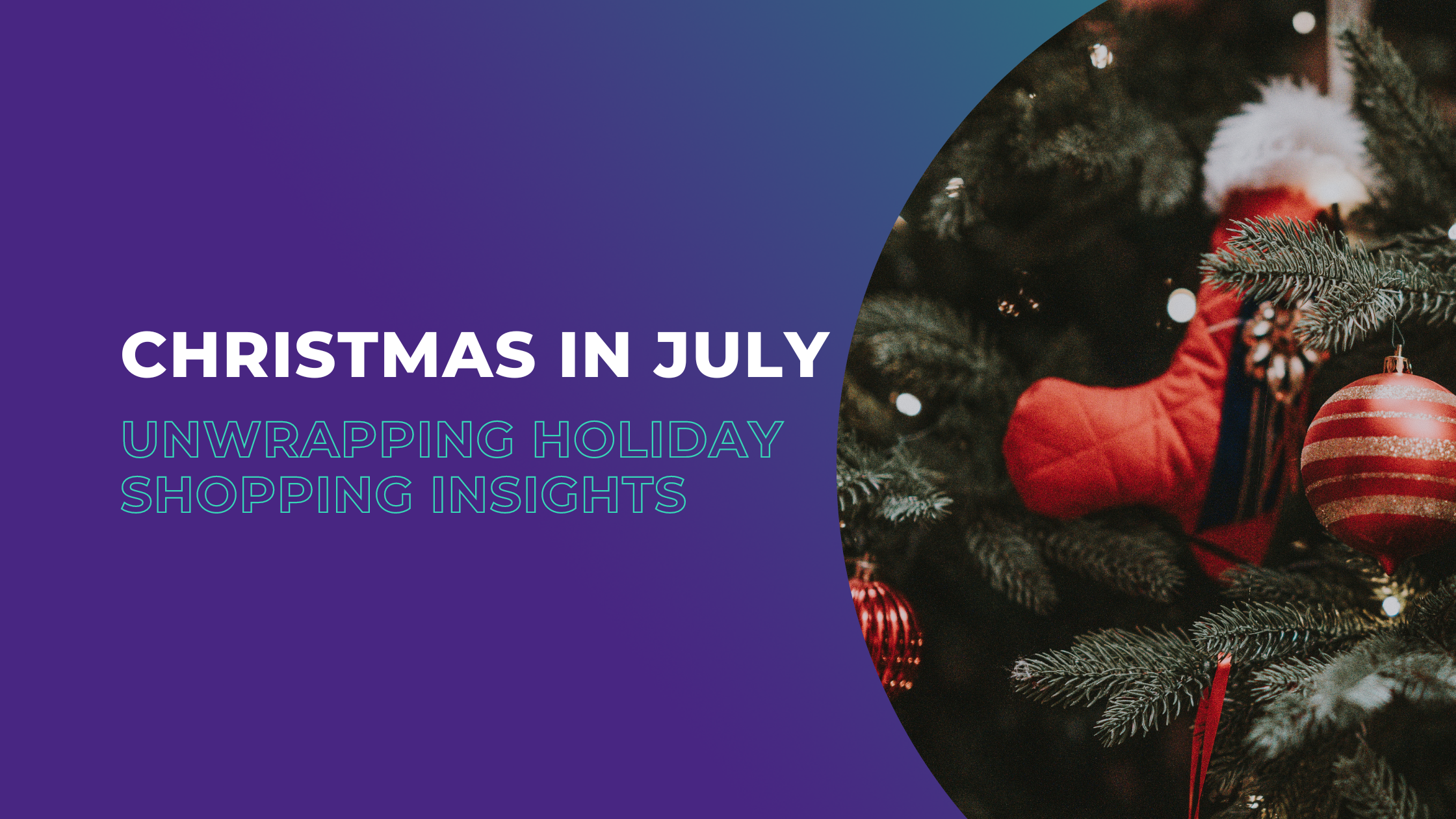 'Tis the season to stay ahead of the competition. It's time to start planning for everyone's favorite time of the year!
Yes, we're talking about Christmas. There's no reason to wait until December to start spreading holiday cheer.
In honor of Christmas in July, we've used the OnePulse platform to unwrap seven consumer insights to help you sleigh the holiday season.
1. The tradition of gift giving is stronger than ever
The art of gift-giving holds an extraordinary place in the hearts of consumers: 84.4% cherish the tradition. This holiday season, seize the opportunity to create unforgettable moments through thoughtful presents that deepen connections and spread joy like never before.
2. That said, the early bird gets the ornament
Those shoppers are probably already starting to make their lists and check them twice. While we typically think of November as the start to the holiday season, 62% of consumers actually begin their shopping BEFORE Halloween!
In fact, 25.38% have already begun or plan to this month! That's good news for brands who want to break through the clutter of Q4 advertising and consumers who are looking to the last-minute holiday rush. Take advantage of the white space and get ahead of the competition by offering early ideas for the perfect gifts and experiences.
3. Unwrapping present pain points
Although the holidays are meant to be merry and bright, this year's season will come with a unique set of challenges. With continued economic uncertainties, 45% report concerns about financial constraints as they think about the holidays.
Keep the budget-conscious shoppers in mind as you're finalizing holiday plans, so you can show consumers you care. While they may not be planning to splurge this year, they may gravitate towards thoughtful tchotchkes, helpful deals, or messaging that prioritizes goodwill over excess.
4. Black Friday extravaganza: this shoppers' holiday remains king
For many consumers, nothing marks the start of the holiday season quite like Thanksgiving weekend: football, food, and Black Friday shopping.
The frenzied shopping day still captivates consumers: nearly half (43%) of Americans are planning to take advantage of this year's irresistible deals and discounts. Surprisingly, UK Pulsers are even more likely (53%) to shop Black Friday sales compared to their US counterparts.
5. Deck the virtual halls
And while some will still shop in person, online shopping is the new norm. A resounding 75% of consumers prefer to do their holiday shopping online.
Begin optimizing your digital presence now, so you can create a seamless user experience from browsing to checkout.
6. The great greeting debate
Holiday greetings hold immense significance for everyone, and we've got the stats to back it up! One third of consumers prefer the more inclusive "Happy Holidays" to greet friends and family.
7. The greatest gift of all
Finally, let's not forget the true essence of the holidays. For 20% of respondents, nothing is more valuable than quality time with friends and family. As you plan your campaigns, remember that the most resonant ones will be those that celebrate connectivity and togetherness.
---
The holiday season presents a golden opportunity to embrace the magic of gift-giving, ignite the holiday spirit early, and capitalize on the power of online shopping.
To ensure success in your biggest campaigns and product launches of the year, start by capturing consumer insights early. Start Pulsing today to collect the insights you need to make your holiday campaigns merrier than ever before.