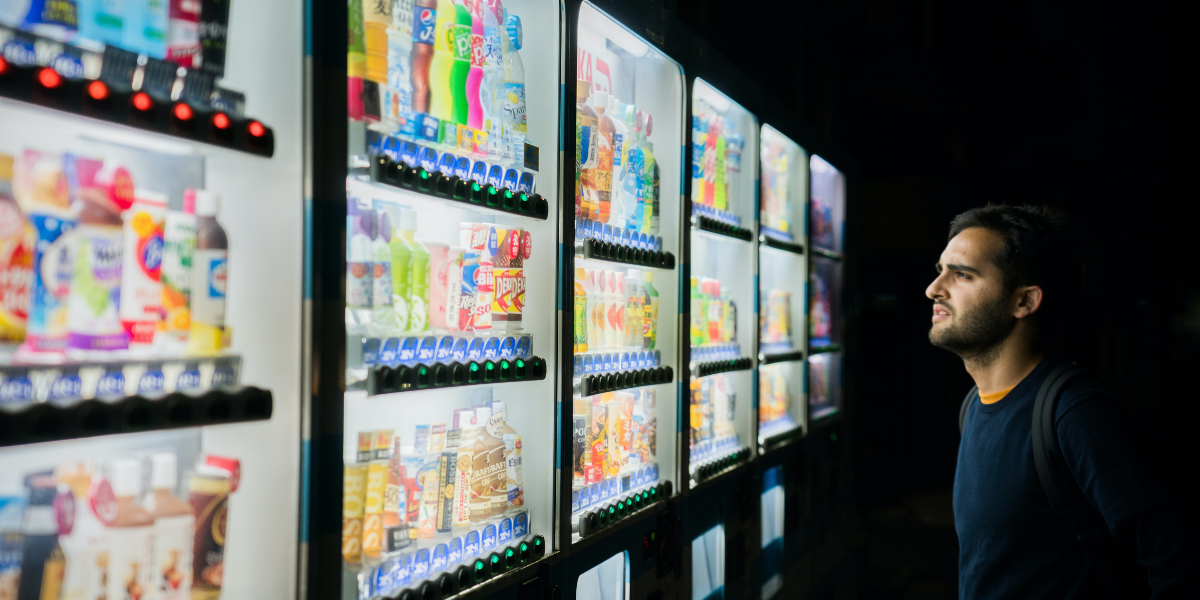 By: Thomas McAllister
Overcome slashed budgets and end-of-year scrambles with cost-effective consumer insights
What are two things that traditional research projects have in common? They're too expensive and take too much time.
Oftentimes, factors like sample size, respondent recruiting, respondent incentives, survey length, and much more drive up the costs and time to implement market research.
And unfortunately, "it's too expensive" and "it'll take too long" make market research an easy target for leaders looking to slash costs.
Look, we get it—economic uncertainty is forcing everyone to look closely at budgets. But the reality is that now is not the time to scrimp on insights.
Consumer sentiment and purchase habits change all the time—and with a volatile economic environment, it's even more important to understand exactly where those pivots take place.
If you can't measure it, you can't improve it: ignoring the opinions of your consumers can lead to long delays, product flops, and missed opportunities.
Here are a few ways that OnePulse can help you recession-proof your research.
A cost-effective alternative
While market research is an easy initiative to cut or overlook during tough times, you need access to fast and reliable data about your audience to transition your business outlook from surviving to thriving.
With a built-in community of engaged respondents from around the world, OnePulse takes the guesswork out of research projects.
Stop paying a premium for traditional firms to recruit respondents, schedule focus groups, collect responses, and present the findings. Take control of your consumer insights strategy and learn how OnePulse can help you leverage these cost-savings today!
De-Risk Existing Research Efforts
OnePulse is widely used to test and validate audience targeting and survey design before engaging expensive traditional research firms.
This agile-first approach has enabled some of our favorite brands to proactively de-risk their more robust research projects, ultimately saving them from delayed timelines, added costs, and other unforeseen obstacles.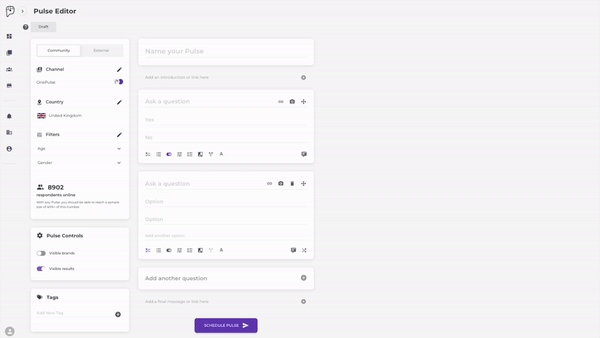 Our clients at Behr paint have used OnePulse to cut their product development timeline down from 8 weeks to 8 hours – a 99% decrease in time-to-market. From paint rollers to new packaging, their innovation team uses OnePulse to understand how well a concept will be received before spending valuable resources pushing it forward.
They send initial ideas to the community in the morning, revise based on real-time feedback, share updated versions with Pulsers at lunch, and make final go-forward decisions by EOD. With OnePulse, the answers you need are at your fingertips.
Democratize Decision-Making
A company's performance during and after a recession depends not just on the decisions it makes—but also on who makes them.
In 2017, Harvard and MIT researchers found that the more autonomy employees have to make investments, make sales and marketing decisions, and introduce new products, then the better the businesses perform during economic uncertainty.
We used OnePulse to validate those results—a quick Pulse found that 81% of Americans feel more successful at work when they have more autonomy, but 23% say their employer doesn't give them the freedom or resources to be successful.
Don't fall into the trap of hoarding decision rights: empower your employees to quickly validate ideas and gut instincts.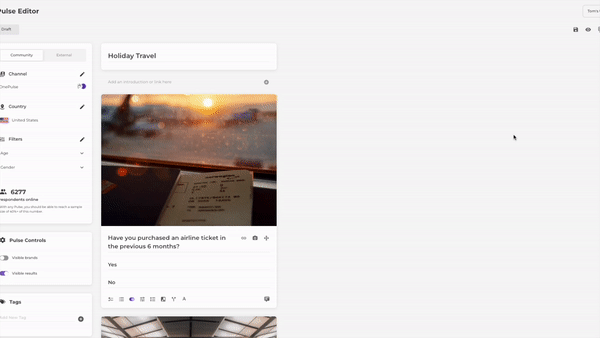 With real-time results on a dynamic dashboard, OnePulse makes it easy for anyone on your team to quickly deliver business critical information with confidence—whether you're a seasoned research professional or a novice brand manager,
Conclusion
While research can seem daunting as business leaders tighten their purse strings, brands around the world need agile insights to stay on top of consumers' shifting habits and preferences.
OnePulse is the most cost-effective and quickest way to get the insights you need—for a lot less money and in a lot less time.
Invest in your business by investing in your consumers. Real-time conversations can help you understand their ever-evolving needs—no matter the size of your budget.