PR
OnePulse reimagines market research with AI-powered platform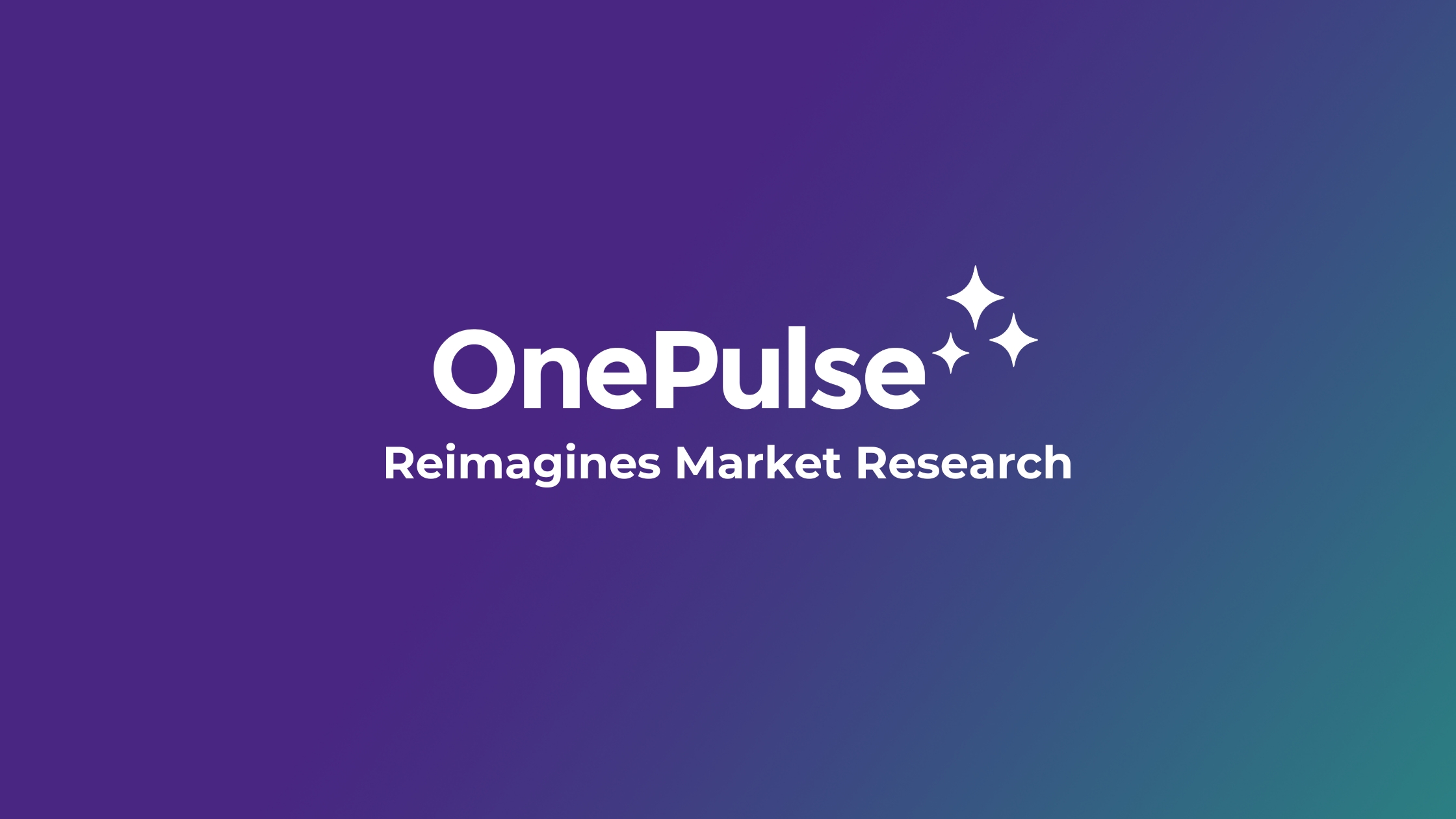 Enhancements empower brands to get repeatable insights on global scale
Emerging tech company OnePulse is launching an AI-powered survey platform that combines the knowledge of machine learning with the power of authentic human connections to transform the world of market research.
The on-demand feature can build surveys and deliver comprehensive reports. A new survey-translator helps brands survey international audiences in their native language. Business leaders will be able to converse with consumers anywhere in the world with enhanced speed and accuracy.
"We love helping our clients achieve real-time 'aha' moments," said Mike Billingsley, chief executive officer of OnePulse. "Our new insight engine makes it easier than ever for brands to get groundbreaking insights, make confident decisions, and be more disruptive in the way they do business."
Originally designed to combat the costly and cumbersome nature of traditional market research, OnePulse has collected 12 billion data points from consumers since its inception. OnePulse's global community answers an additional 2 million questions per month through short surveys, or Pulses.
This trove of proprietary data has helped OnePulse train a new AI integration to support:
Pulse creation: Share a research goal, and OnePulse will draft a three-question survey. Users can review and make adjustments before sending.
Data analysis: OnePulse analyses responses and provides detailed reports of the entire Pulse.
Follow-up suggestions: smart survey-editor suggests follow-up questions based on initial responses.
Global access: the tool translates Pulses into other languages. Users will be able to preview the Pulse and review the results in their native language.
Trusted by companies like TikTok, Netflix, Coca-Cola, and AB InBev, OnePulse helps clients reduce time spent on the development and delivery of new products, services, or campaigns. US-based Behr Paint used OnePulse to cut its product innovation timeline down from 8 weeks to 8 hours.
It was designed to be accessible for any level of expertise and versatile enough to carry out a variety of studies, such as measuring awareness, attitudes towards and usage; gathering insights; concept validation; and creative testing.
Conversational AI developments will help clients ask higher quality questions and scale research capabilities. While the insight engine helps write stronger survey questions, it does not replicate or generate respondents' answers.
"Consumers are at the heart of everything we do, and that will never change," said Cameron Gordon, chief technology officer and founder of OnePulse.