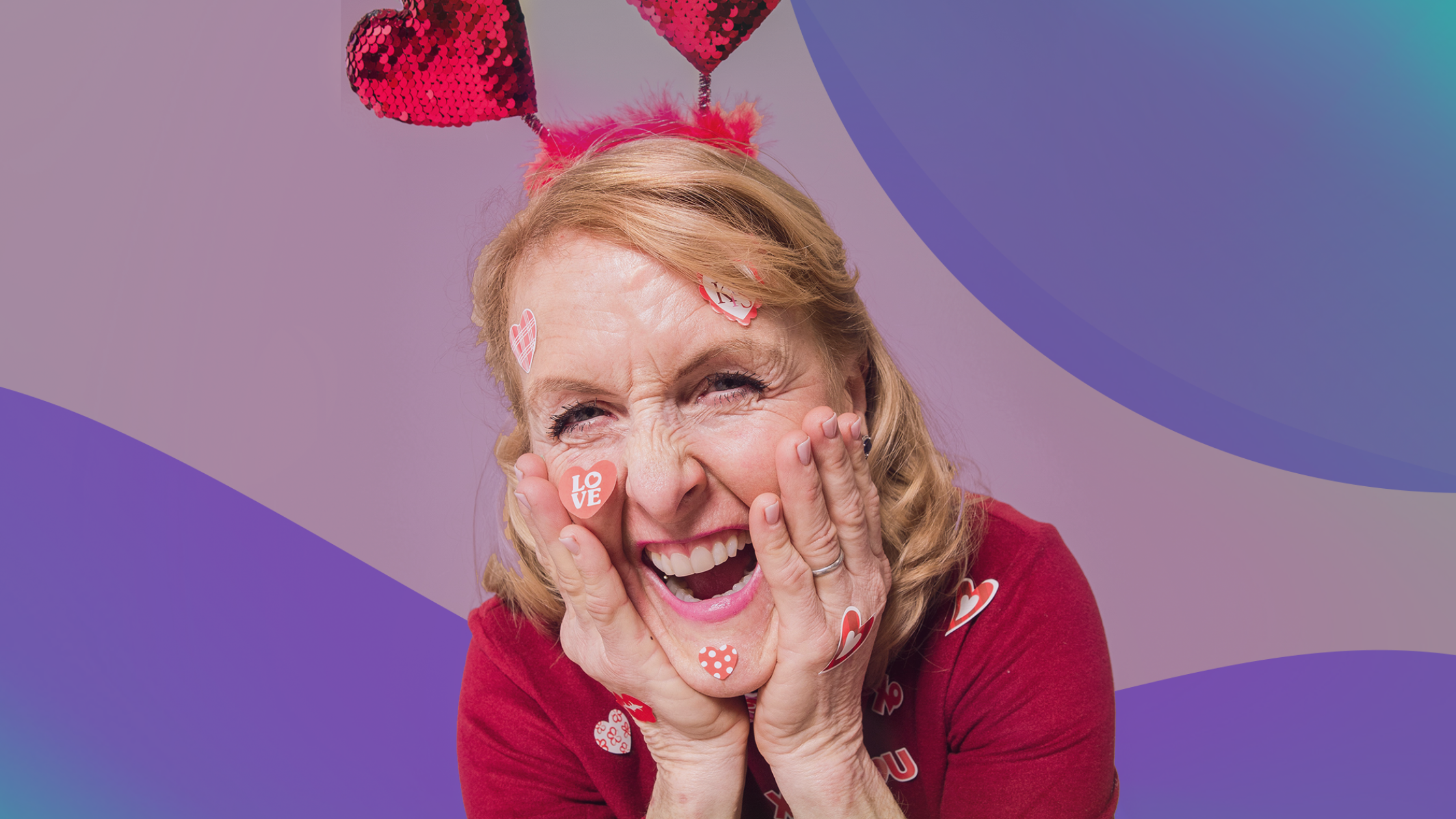 The most heart-warming, love-filled, and, let's be honest, slightly cheesy holiday of the year is here. Valentine's Day!
From the gifts Pulsers REALLY want to discovering if the age-old saying "the way to a man's heart is through his stomach" is true. We've got stats so hot we might need to fan ourselves down with that bouquet of red roses you're about to pick up on your way home from work (no judgment here, 19% of Pulsers have been known to be last-minute Valentine's Day shoppers. It happens to the best of us).
Now, grab a glass of something fizzy, some chocolates (or both!), and join us as we look at how Pulsers are celebrating on both sides of the Atlantic.
Love is truly in the air
Despite 36% of the community saying they don't do Valentine's because it's simply too commercialised for them. Most Pulsers Can't Help Falling in Love with February 14th.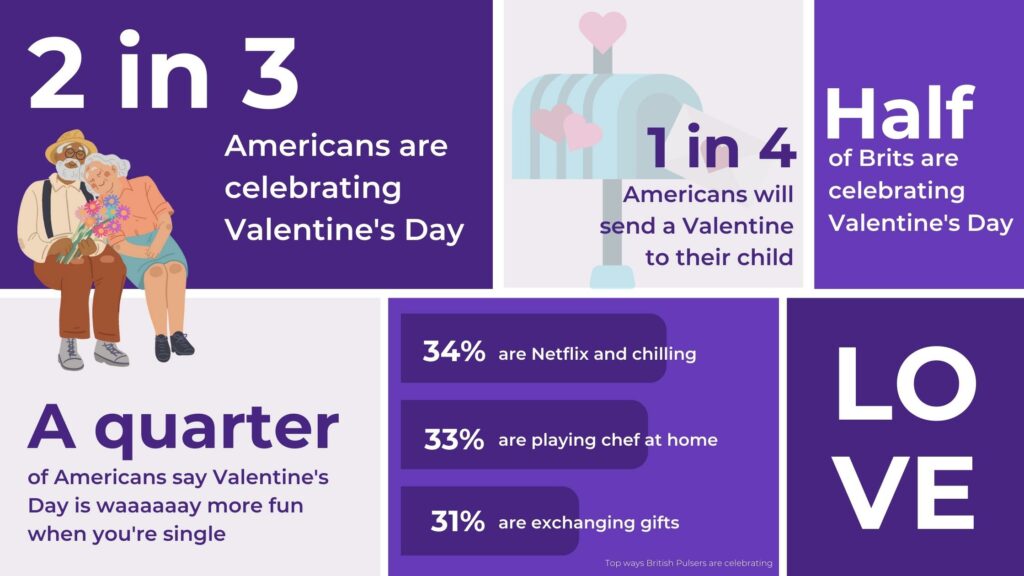 Food is THE love language
Love is definitely on the menu tonight. While 19% are taking the chance to cook something TOTALLY new for their loved one (Brave, right?!). 22% will turn to their good friend, aka Uber Eats, to deliver the goods.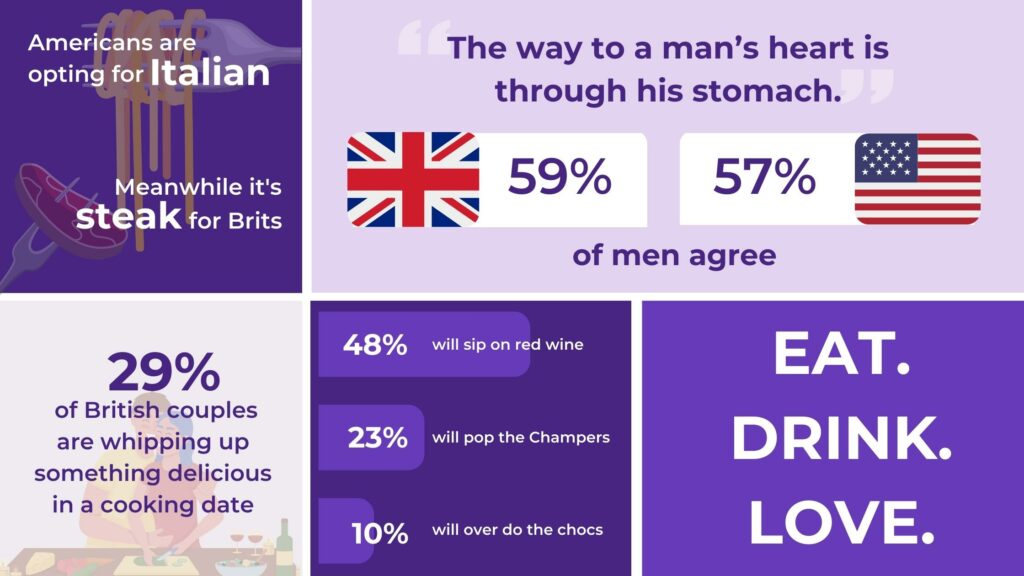 Love unwrapped
Sorry teddy bears and fancy perfumes, your time in the spotlight is up! Pulsers would rather make Everlasting Love memories than add more clutter to their shelves.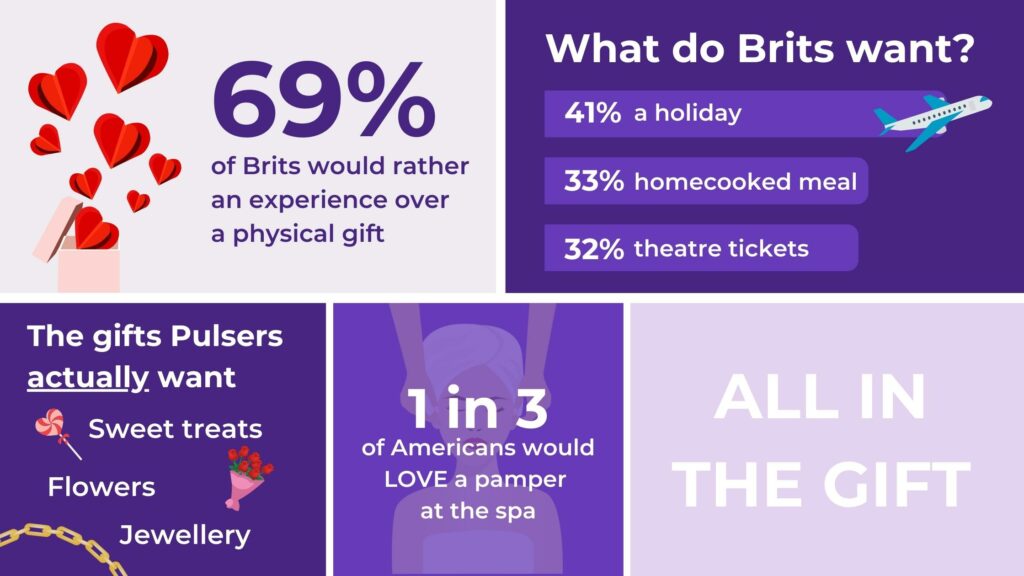 They better not be red roses…
British florist Bloom & Wild has declared that red roses are too cliché for V-Day, so it's time to step up your game. Thankfully, you can rely on your fellow Pulsers for inspiration.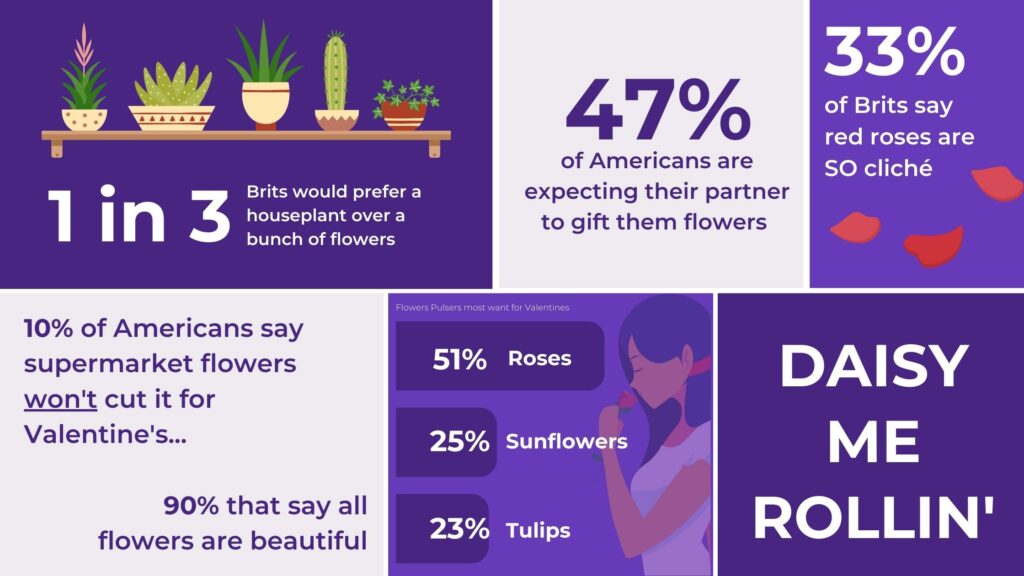 And they call it puppy love…
When nearly 50% of Pulsers admit to loving their doggos more than their… own partner, it's no surprise that our furry BFFs will get in on the Valentine's Day fun this year.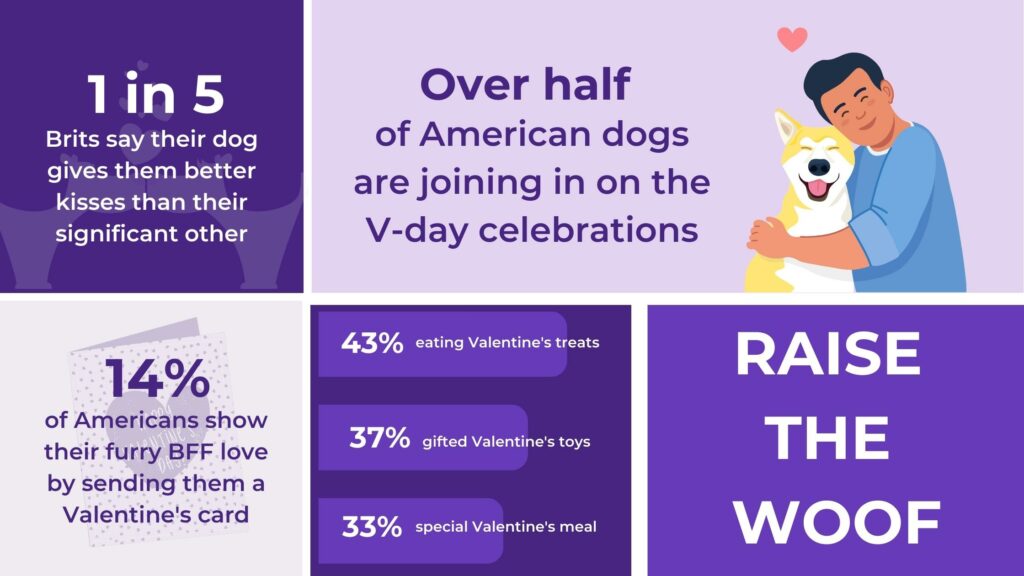 Let's hear it for the singletons
Single and ready to mingle or even rekindle a flame? We've got all the Pulse on what our single peeps are up to this V-Day.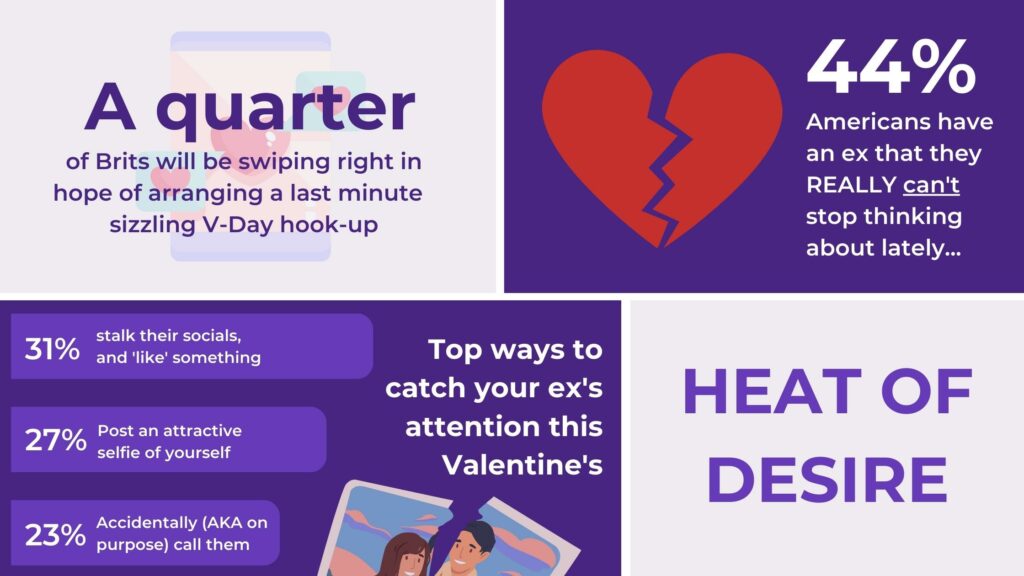 There we have it. Cupid's arrow has struck the hearts of Pulsers once again with love, laughter and fun! Whether you're cooking up a storm, cuddling up with your furry BFF, or living your best single life, we hope your Valentine's day is as awesome as you are.
XOXO