Case Study
Delivering answers to the food and beverage industry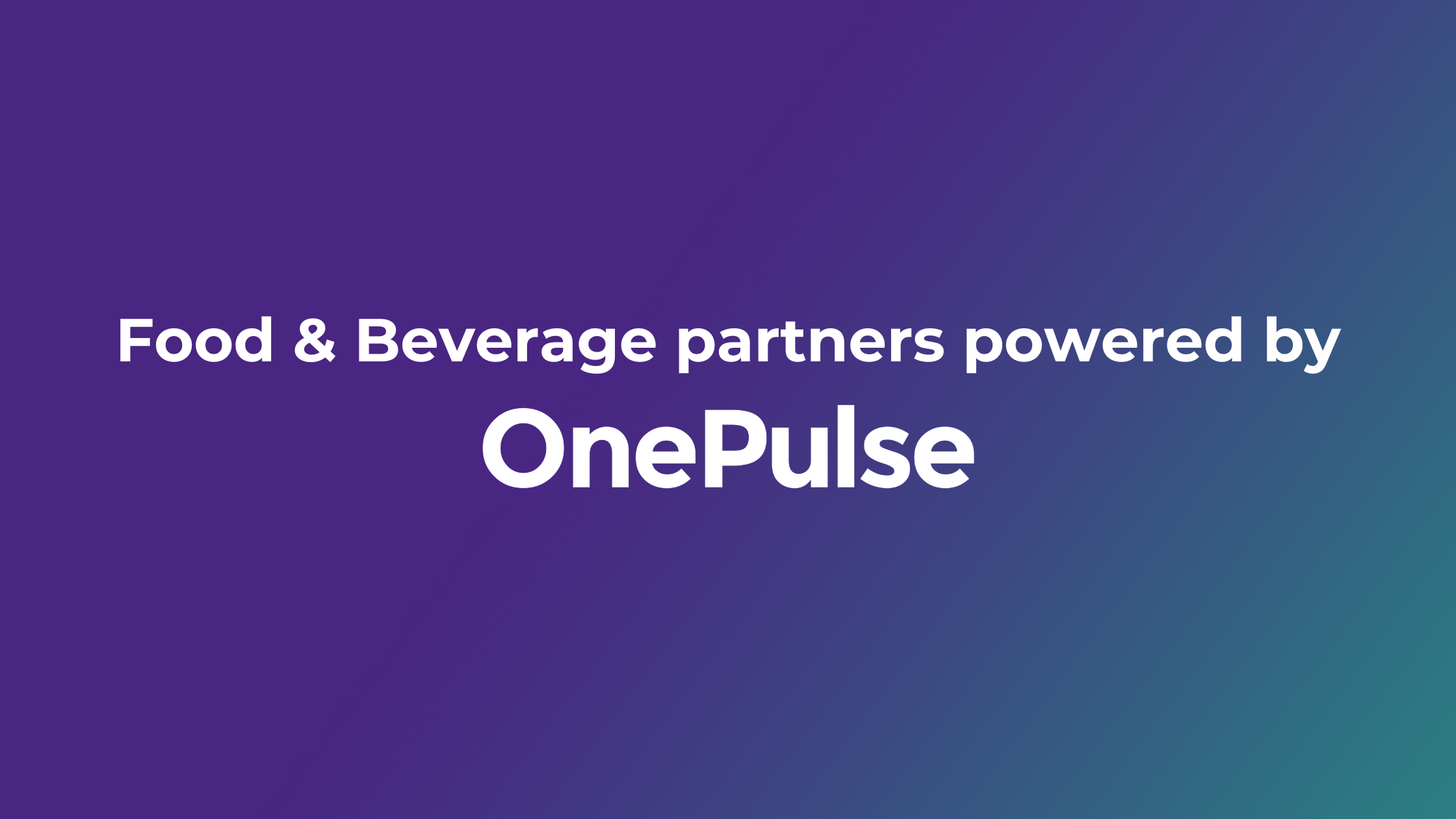 As we inch closer to the holiday season, there's one thing on our mind—food! Or maybe three, food, food and drinks! And what better way to complement the occasion than by raising a toast to celebrate the wins of our food and beverage partners.
Many of our clients work in the food and beverage business, from restaurant groups, and supermarkets to major producers. OnePulse has helped them discover insights, validate ideas and challenge doubts for diverse research goals. Here's what their Pulses have achieved:
Caught on market viability of international dishes
A major player in the global food manufacturing industry evaluates the market potential of culinary inspirations from different parts of the world using our community.
So, when it was time to test the waters for deep-dish pizza among Brits, the company tapped into their awareness, perception and likelihood of buying the Chicago-style dish.
Crafted the perfect flavour and packaging
An acclaimed sushi chain puts flavour at the core of its offerings by using OnePulse to refine its takeaway service.
In developing a new food-to-go concept, they let their audience wear the chef and worked together to create potential dishes and packaging concepts. But that's not all. They were also able to make informed decisions on sustainable packaging solutions that are both good for the planet and their customers. With a deep understanding of consumer awareness, attitudes, and preferences.
Developed effective search
One of the largest brewers uses the platform to optimise their search game by understanding the language and keywords consumers commonly use when searching for specific products online.
Amidst the rise of tallboy beer cans in the craft beer scene, our client connected with beer drinkers who shop online—leveraging the image function to engage in open text and exclusive response methods to find the optimal search term.
Reached new business
A neighbourhood bakery, renowned for its artisanal bread, uses OnePulse to bolster its performance in a new market.
When the bakery planned to launch a line of frozen pastries in supermarkets, they created a Pulse to help understand the opportunities and risks by digging into shopping behaviours, motivators, and barriers.
Using OnePulse's proprietary community of respondents, they built a custom audience based on home location (Southeast and Greater London), household income, parental status, age, gender, and shopper responsibility.
Formed the ideal collaboration
A widely recognised pizza franchise turned to the OnePulse community to validate ideas for product innovations.
When the chain teamed up with the boldly seasoned tortilla chip brand, they were able to gauge consumer preferences and sentiments regarding their collaborator's flavours.
What's more, in the later stages, they evaluated the effectiveness and value of a promotion, identifying the real winners and gathering input for improvements through creative testing.
Food for thought
Holiday season or not, the next time food and drinks crosses your mind, know that OnePulse can help you connect with people and provide quick insights across different projects.
Get right to the point and connect with people today!